Wool Testing Bureau Profile
The Company is a non-profit organization. The income and the property of the company are applied solely towards the promotion of its main object of researching and testing of wool on behalf of the wool industry.
The Board of Directors comprises of 7 members who are also the Directors
Directors are appointed from the following sectors of the wool industry: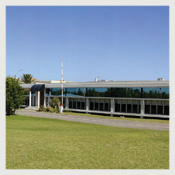 Wool Processors / Top makers - one Director
Wool Buyers-one Directors
Wool Brokers-one Director
Wool Growers-two Director
Further Independent Directors can be appointed.
WTB has a record of quality and integrity and is highly regarded internationally. WTB is committed to excellence at all times. Accuracy is more than knowing the method, it must be applied correctly. The company is committed to safety in the workplace.
WTB together with NZWTA Ltd and AWTA Ltd play a major role in the wool industry, working together in the application of testing methods sponsoring and participating in round trials developing and implementing international standards, and technology.